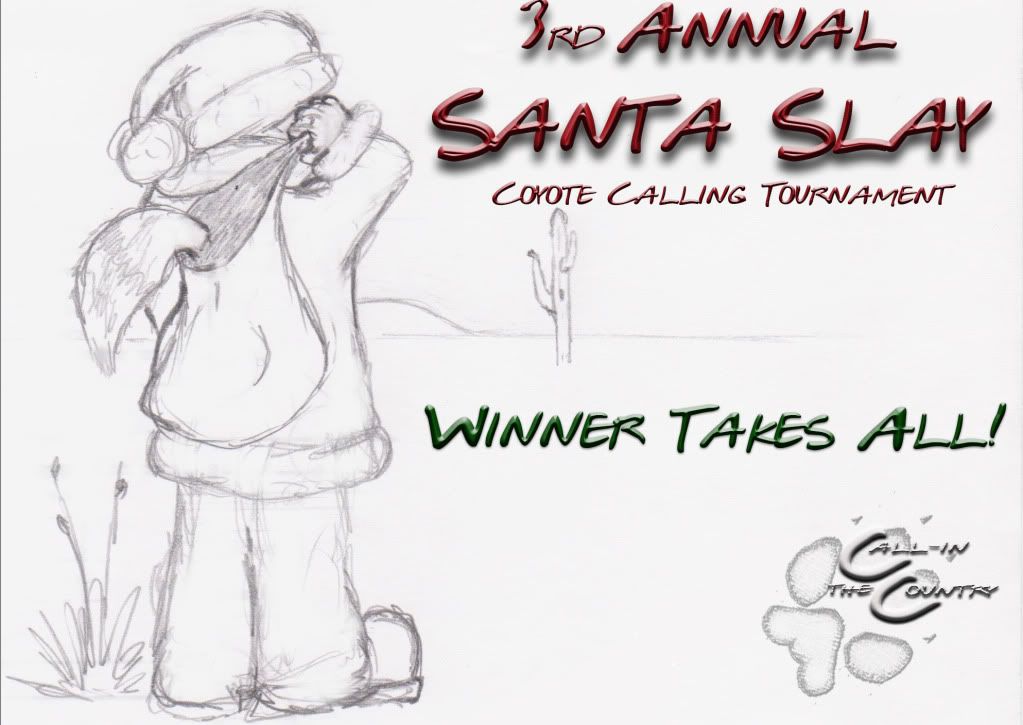 Date:
December 17&18th 2011
Time:
1 1/2 Day Competition
Location:
Campsite near Seligman, AZ
Strip map with coordinates will be emailed after receiving your entry form.
This will be the 3rd annual "Santa Slay" put on by Call-In the Country. Buy-In for the event is 30 dollars per person. This covers dinner the first night, cooked by our in house professional camp cook, event expenses, as well as your buy in for the tournament.
This is a
winner takes all
tournament. With that said there will be side bet options for Big Dog, Little Dog, and First Loser available for buy in at check in.
If you are interested in attending this tournament you may download the rules and entry form by clicking on the Santa picture above.
Any questions can be directed to me, Ross Shores, by email:
ross@coyuckproductions.com
or phone: 480-298-5712